Feedback Devices
We offer a great range of Feedback Devices that is specifically designed for various servo motor applications in industries. These are used in closed loop and motion control systems to derive the information about the position and velocity of a motor or machine. These are industry proven devices which, ideal for a wide range of rotary and linear position sensing applications. The structure is designed ruggedly to sustain the most adverse conditions involving high temperature, moisture, contaminants and vibrations. We have different types of feedback devices that are capable enough to handle thousands of RPMs.
The devices are available in different shapes with similar operation principle:
Types of Feedback devices:
Encoder (incremental and absolute)
Resolver
Tachometer
Hall sensors
We basically deal in encoder and resolver.
Resolvers Repairing
Resolvers Repairing are extensively used as rotary transformers in various servo motor applications. These devices are specifically designed to sustain in the harsh environments involving extreme temperatures, vibrations and shocks. Capable of handling high motor speeds, these devices are best known for providing excellent accuracy and resolution that is suitable for most industrial applications.
Available brands
TAMAGAWA
ATAS NACHOD
HAROWE
TYCO
LTN SERVOTECH
Features
Analog device
Continuous electrical outputs
Rugged device
Suitable for high shock and vibration, high temperature, radiation and contamination environments
Rotary transformer
Multi-slot laminations
Large degree of temperature compensation
Applications
Servo motors
Steel and paper mills
Oil and gas production
Jet engine fuel systems
Factory automation
Missile fin actuators
Land based military vehicles
Aircraft flight surface actuators
Communication position systems
Encoders Repairing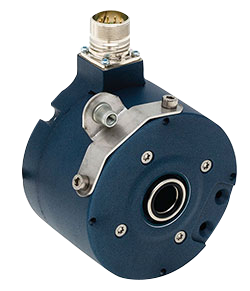 Encoders Repairing come in a variety of configurations, both linear and rotary versions. Specifically designed to provide excellent accuracy, these devices can be operated up to many thousands of rpm. Integrated with advanced technology, these offer very high-level performance and are suitable for applications requiring high accuracy coupled with high resolution. These exhibit excellent durability in conditions involving high temperatures with particulates, contaminants and moisture and under shock or vibration.
Available brands
SICK
MITSUBISHI
FANUC
HEIDENHAIN
DYNAPAR
Features
Offer high level performance
High accuracy and resolution
Can handle thousands of rpm
Electro- mechanical device
Rugged design
Can withstand harsh environments
Provides absolute position feedback
Applications
Paper industry
Steel industry
Ore mills
Aerospace industry